We are excited to announce the release of WP Courses, a powerful WordPress plugin that empowers you to effortlessly create and manage engaging online courses directly on your WordPress website. Whether you are an educator, trainer, or entrepreneur, this plugin provides you with the tools you need to offer high-quality online learning experiences to your audience.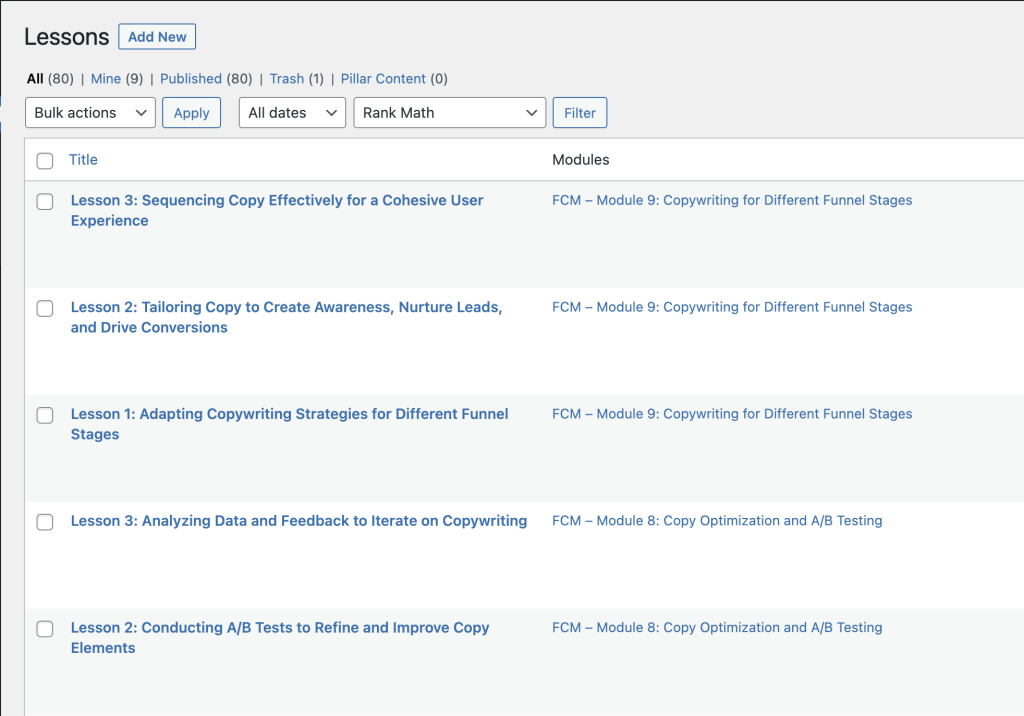 Table of Contents
Seamless Course Creation and Management
You can easily create and manage courses within the plugin's custom post types. The intuitive user interface of WordPress makes it a breeze to add, edit, and organize your course content. Whether you're creating a single course or managing a catalog of courses, this plugin simplifies the process and puts you in control.
Organize Lessons into Modules
Structure your courses with modules to provide a logical and organized learning experience. You can group lessons into modules or chapters, helping your students navigate through the course content in a structured manner. This hierarchical organization ensures a cohesive learning path and enhances the overall learning experience.
Protect Your Valuable Course Content
Our plugin seamlessly integrates with WooCommerce to protect your courses and ensure only paying customers can access the course materials. With just a few clicks, you can associate your courses with specific WooCommerce products, granting access to enrolled students and safeguarding your valuable course content.
Streamlined User Experience
WP Courses takes care of the user experience by redirecting non-logged in users to the login page, ensuring that only registered users can access the course content. Additionally, users who have not purchased a course will be redirected to the corresponding product page, encouraging them to make a purchase and access the course material.
Get Started with WP Courses
We invite you to explore the endless possibilities of offering online courses with WP Courses. Whether you're a teacher, coach, or business owner, WP Courses provides a feature-rich and user-friendly solution to create and manage your online courses.
To get started, simply install the WP Courses plugin by downloading it from the Github repository here. With WP Courses, you have the power to transform your WordPress website into a fully functional e-learning platform.